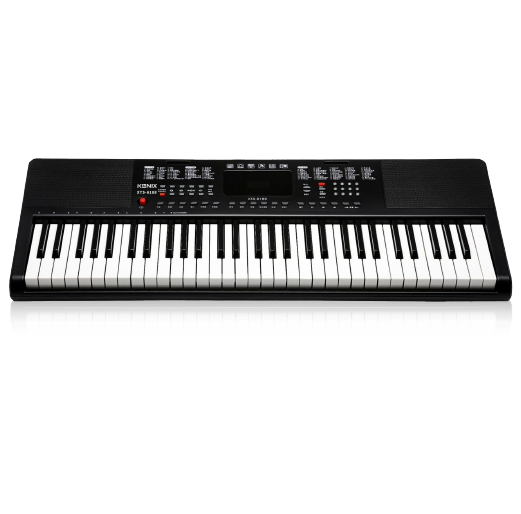 KONIX S6188 61-key Multimedia Musical Electronic Piano - Portable Electronic Piano
Your Top Choice for Getting Started and Selecting Electronic Pianos
The KONIX 61-key Multimedia Musical Electronic Piano is your first choice. It is very affordable. Equipped with mainstream 61-key keyboard, the dual speaker set up provides a rich sound experience. The size is moderate to be very convenient to store at home and carry it out. It has very simple and clear function buttons. The tones and rhythm can be change only in seconds. It also supports the external earphones and audio equipment for practicing and playing.
Built-in a Variety of Numerous Tracks
200 kinds of tones, rhythms, 40 demo songs
Transposition Function, Automatic Chord, Trill & Fermata
Split keyboard function enables Twin Piano keyboard playing.
Support Earphone/Microphone/Audio
Support Dual speaker configuration and MP3 format
Learn More