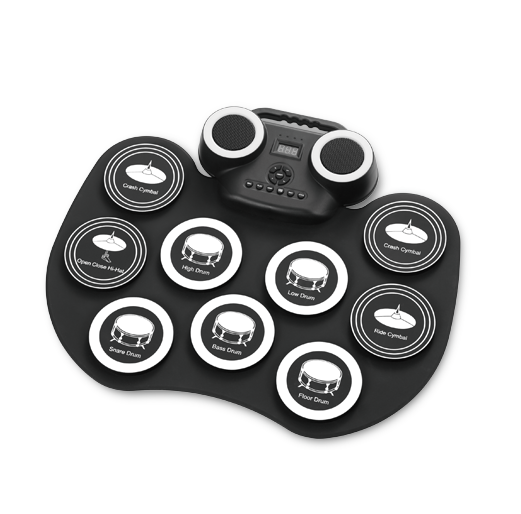 KONIX D600 Hand Rolled Electronic Drum Achieves the Diversity
This product features a variety of styles to choose from. The realistic sound simulates a more real impact effect. It is very convenient to carry and charge with strong battery life. The stage effect is as good as a live performance.
Seven Drum Styles
In addition to playing rock, it also adds pop, Latin, electronic and other styles to make this hand-rolled electronic drum more diversified.
7mm Thickened Drumhead
The newly upgraded thickened drumhead simulates the real impact effect.
Easy to Carry
Charge it instantly. After full charged, the battery endurance is almost as long as 10 hours.
Achieve the Realism of Stage Effects
With bass effect, it simulates a real on-stage performance, and creates shocking bass effect makes you rock and roll again.